Welcome to Yankee Inn
The Backdrop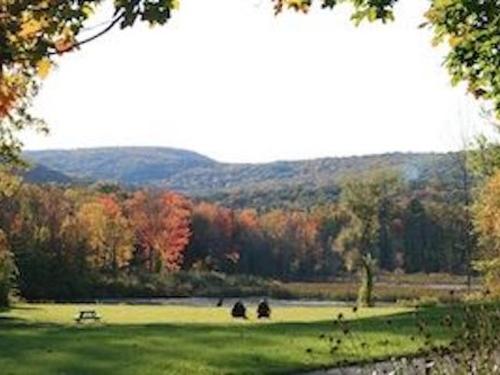 Located directly on Routes 7 & 20, right between Lenox and Pittsfield Town Centers. While being commercially located, our backyard offers beautiful views of the scenic Berkshire Hills and our own private pond.
Our History
In 2000 the former Yankee Motor Lodge (built in the 1950's) was converted from a Motel to a Hotel in which all old rooms were renovated and 37 new rooms were built. The Main Building houses our lobby, cocktail lounge, indoor pool and guest rooms, which include original as well as the newly built hotel rooms.
Our South Building maintains the motel style of the original motor lodge. Because the rooms are smaller than those in our main building and across the parking lot from our main lobby, rates are more economical than those in the Main Building. The rooms with 2 double beds have newly restored hardwood floors.
The property has undergone extensive renovations and upgrades this year.