Berkshire Museums: MASS MoCA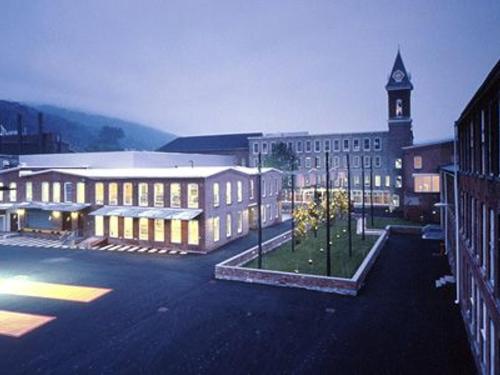 For art fans who are visiting the Berkshires, be sure to make MASS MoCA a destination on your list. Located in North Adams Massachusetts, MASS MoCA is the Berkshires premier contemporary art museum, a year round space for visual and performing arts, and a guaranteed one of a kind Berkshires art experience.
Aside from the ever rotating artwork in the many large gallery spaces, the repurposed factory buildings of MASS MoCA also host musical acts, dance and film all throughout the year. With admission at just $15 for an adult and combination tickets available with the Norman Rockwell Museum or the Clark Art Institute, a day or weekend of Berkshire art museums easy on the wallet.
The MASS MoCA mission statement reads "If conventional museums are boxes, MASS MoCA strives instead to be an open platform - a welcoming environment that encourages free exchange between the making of art and its display, between the visual and performing arts, and between our extraordinary historic factory campus and the patrons, workers and tenants who again inhabit it. That is, we strive to make the whole cloth of art-making, presentation, and public participation a seamless continuum."
MoCA is a one of a kind experience in the Berkshires, popular with locals and tourists alike, and is a must see destination in the county. A short drive up route 8 through Pittsfield from the Yankee Inn will land you there, and it is sure to be an unforgettable art experience. For information on specific performances and gallery exhibitions at MASS MoCA, go to http://massmoca.org