Berkshires Hiking Spots: Monument Mountain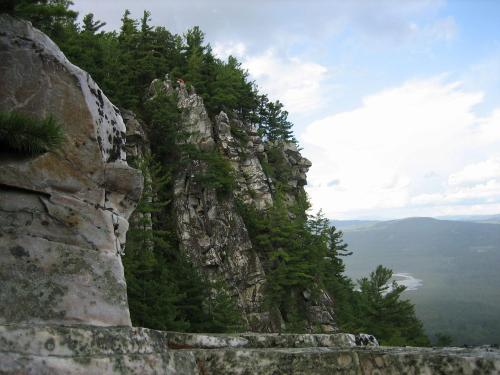 Spring seems to be here to stay, and for those itching to enjoy the outdoors in the Berkshires, I have another recommendation for a good days hike. Monument Mountain is a short ride down route 7 from The Yankee Inn, and has some of the best views in the Berkshires. There are several trails to get to the top of the mountain that vary in difficulty, but no matter which way you choose to go, getting to the top is a great accomplishment. The view of the Housatonic river valley is spectacular, and those who make it to the top will enjoy views as far as Mt. Greylock (the highest peak in MA), Southern Vermont, and the Catskill Mountains in New York. Monument Mountain is a popular destination for locals and tourists alike, drawing more than 20,000 visitors a year according to the Trustees of Reservations.
Now that it's warmer outside, dust off those hiking boots, choose your trail, and head up to the summit. Be sure to bring your camera and you may be able to snap a photo of a bald eagle! For more information about hiking at Monument Mountain take a look at the Trustees of Reservations web site http://www.thetrustees.org/places-to-visit/berkshires/monument-mountain.html Happy Hiking!