A chocolate lovers paradise!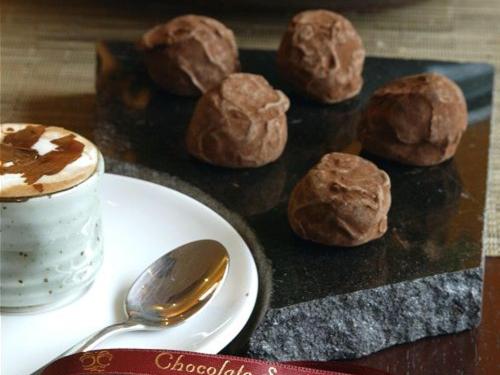 Let's say you've come to the Berkshires for a wedding – the reception is tonight, and you've left the flower bouquet at home on the kitchen table. What do you do? Or maybe you've just got out of the car, tickets to a nearby skiing lodge in hand, and you feel the need for something to take the edge off the nippy air. Or perhaps you had a Snickers bar on the plane and it just wasn't quite… satisfying.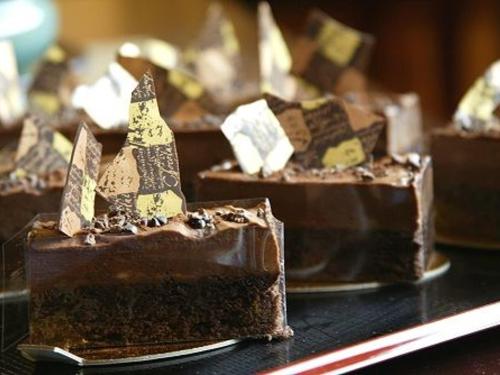 Fear not, chocolate lovers! Right down the road from our lovely hotel, you'll find the answer to all those concerns and much, much more! Nothing beats picking and choosing the perfect combination from dozens of varieties of chocolates and truffles to compose the ideal gift box for any occasion! And there's no richer cup of hot chocolate in Berkshire County for those times you'd rather see steam from a mug than steam from your breath.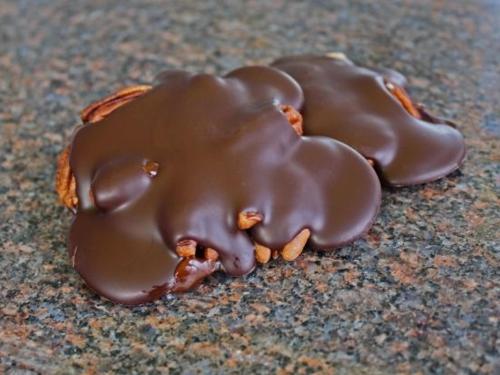 Chocolate Springs café was started in 2003 by Joshua Needleman, a graduate of the Culinary Institute of America whose experience includes many local venues as well as in New York and Paris. He is a great proponent of chocolate for its health benefits as an antioxidant as well as its deliciousness. He takes great pride in his process, and does not shy away from letting his customers see just how his delicacies are made – there are windows into the kitchen area so you can peek in and see them at work right when you walk in the door.
Your attention won't stay on the kitchen for long, however. Your eyes and nose will draw you towards the sprawling array of chocolates displayed on gorgeous woodwork throughout the store. You'll hardly know where to begin looking. You'll see everything from single truffles to 2-foot-tall chocolate sculptures that look too good to eat (but taste too good not to!). Indoor seating is available for customers to sit and enjoy a pastry, tea, hot chocolate, or one of their delicious gelatos – flavors vary but there's enough choices for anyone.
One of the best things about visiting Chocolate Springs when you stay at the Yankee Inn is that it's only 2 minutes down the road, in the Lenox Commons Plaza – the same plaza where you'll find Jae's Asian Bistro, a great place to grab lunch before you head over to explore this chocolate lovers paradise!