Barrington Coffee Roasting Company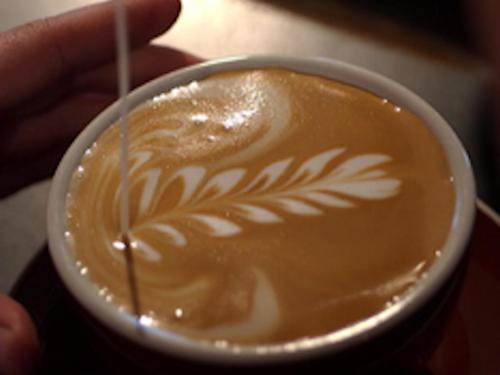 I know that when my dad and I have a day off together or whenever we go on a trip we always look for a great coffee shop to get a great latte. In the town of historic Lenox just about a five minute drive from us is an outstanding coffee place called Lenox Coffee. Barrington Coffee Roasting Company is the supplier of the amazing coffee they offer. They offer dark roasts, artisan blends, espresso, and my favorite, the mocha latte.
Lenox Coffee has the freshest of coffee, along with some great little desserts. The location is set back off the main road in Lenox and is a quiet place to sit and chat or read a great book. One of my favorite parts about getting my mocha latte, is watching how the staff makes their signature leaf design at the top with the steamed milk, it is truly a unique art. There's nothing wrong with grabbing a quick coffee from Dunkin' Donuts, but if you are looking for value and acquire a true taste for a good cup of coffee or espresso then Lenox Coffee is the
place to go to. So if you are in the area visiting or staying with us at the Yankee Inn I highly suggest you check it out, located at 52 Main Street, in Lenox, MA.