Ioka Valley Farm - Fall Fun in The Berkshires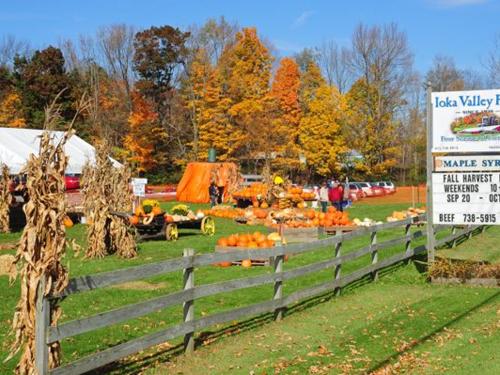 Summer time is over with all its fun on the lakes, rivers, and beaches… Now, it's time for the romantic and colorful Fall! But don't think that you can't have fun, because in the Berkshires there is always something to do!!!
Ioka Valley Farm is a great place for the whole family. From an Indian word ioka means "beautiful", and it really is beautiful if you love nature. "Ioka Valley Farm is the home to pure maple syrup and specialty maple products, natural hormone-free beef, outstanding sweet strawberries in summer, perfect pumpkins and squash during the fall, fragrant real Christmas trees in winter, and contented farm animal." Mid-September through Halloween is the time of the pumpkin patch.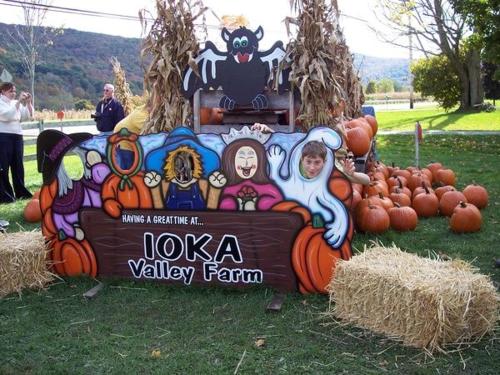 If you are looking for travelling with your children, you will definitely have to visit the farm's agricultural amusements. Weekends from mid-September through October you can take a free hayride on the "Giant Pumpkin" wagon, or in the "Haunted House" to the Pumpkin Patch, where you can found a fine selection of orange orbs. In fact, there are so many attractive selections, that it's difficult to agree on the perfect pumpkin! Ioka Valley Farm also offers the chance to pick your own Indian Corn! If you don't want to look for your own pumpkin or corn, you may visit their farm stand for a cornucopia of pre-picked pumpkins and other Fall specialties, such as decorations, gift, souvenirs, as well as homemade pies, cookies, Pumpkin Woopie Pie, cider, apples, and other snacks.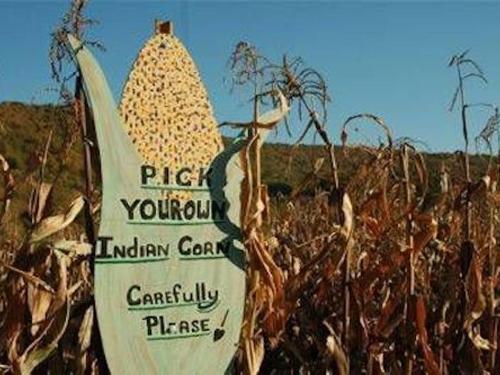 Ioka Valley has an outdoor farm-theme playground that does not look like a contemporary playground for kids. But I am sure they will have fun there just because it's not what they've seen before. This will be a simple and a low-tech fun without all the Disney-like machinery. This is a place for you if you are not afraid of kids getting dirty or need seat belts for everything your children do. This is old-fashioned fun. A tractor pulling linked radio flyers around the field, a maze made of hay bales, tractor trikes in a barn, petting area, a slide made out of corrugated plastic pipe, and adult pedal-powered go-carts.
Come and check it out! You won't be disappointed!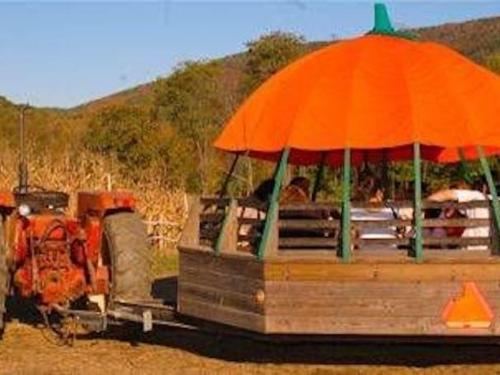 Ioka Valley Farm is located at 3475 Massachusetts 43, Hancock, MA 01237
(413) 738-5915