Jiminy Peak as the Weather Gets Warmer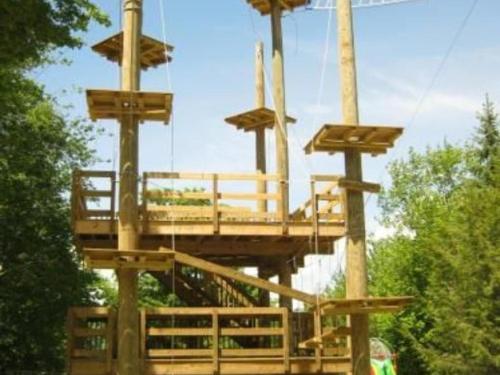 Just because the skiing and snowboarding season is over, doesn't mean that the outdoor activities need to stop. In fact, at Jiminy peak lots of activities which are just getting started! If you stayed with us this winter with one of our Jiminy ski and stay packages, you may have noticed some interesting things while cruising the trails at Jiminy. The Ariel Adventure Park, high in the trees above the slopes offers a one of a kind elevated ropes course with different levels of difficulty from beginner to expert. For mountain bike enthusiasts, Jiminy has many downhill trails to ride, all with the convenience of a high speed chairlift to take riders to the top of the mountain. The Mountain Adventure Park also offers a wide variety of activities for the whole family. From hiking to rock climbing, the alpine slide and mountain coaster, and even scenic chairlift rides give outdoors lovers all sorts of options to enjoy the outdoors in the Berkshires. Next time you stay with us at the Yankee Inn as the weather gets warmer, head up route 7 to Jiminy and have your very own Berkshires adventure!
Go to www.jiminypeak.com for more information on the summer fun!