Local Gems: The Berkshire Botanical Garden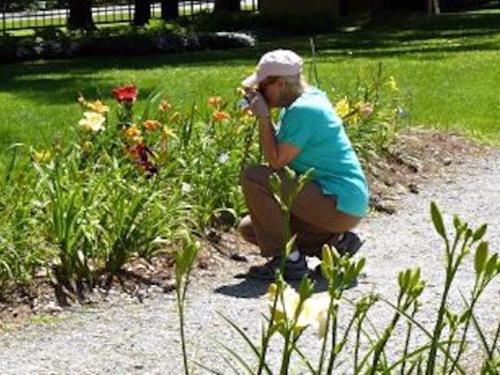 There are plenty of beautiful places to visit in the Berkshires, but the Berkshire Botanical Garden is truly "a glistening community gem". The Garden is a non profit membership- supported educational organization which has 15 acres of cultivated land, located at the intersections of route 102 and 183 in Stockbridge, Ma. The Berkshire Botanical Garden is a great place to take a walk and learn about local gardening and how to preserve and improve the environment. The public display of the gardens is open from May through mid October. The plants in the gardens are some of the oldest in the U.S and their collections are mostly of plants that thrive in the Berkshires; more than 3,000 types of plants are represented here.
Classes, workshops, lectures and special events are offered year-round. Some of the events that the Berkshire Botanical Garden hosts are the Plant Sale, the Flower Show, the Fete de Fleurs Garden Party, the Harvest Festival and the Holiday Fair.Although it is not until fall time (which is the best time to visit the Berkshires) the Harvest Festival is my absolute favorite! Being the first fundraising event since 1934 the Harvest Festival has really become an amazing community event. There is tons of great local food venders from around the area, horse rides, games for kids to enjoy, live music, great beer, and plenty of shops set up tents with great merchandise to browse or buy! But if you will only be able to come in the spring or summer you can still visit the gardens and take walks throughout the park. Starting in June, there will be guided tours Wednesdays, Fridays, and Saturdays at 10 a.m. Keep an update on special events and classes they will have in the near future by checking out their website!