One of the World's Most Popular Musicals!
If you are looking for some quality entertainment in the Berkshires this summer (and you are tired of going to the movies), get yourself some tickets to Barrington Stage Company's Man of La Mancha! This farcical musical comedy (premiering on Broadway in 1965) is based on the well known tale of Don Quixote by Miguel de Cervantes. For those who may be unfamiliar with the story of Don Quixote, it takes place in the 1600's during the Spanish Inquisition, and follows a hilarious, disillusioned man as he goes gallivanting through Spain believing he is a knight from a fairy tale. Barrington Stage's Man of La Mancha, portrays this story as a play within a play, through a group of prisoners biding their time in a spanish jail before being called to court for questioning.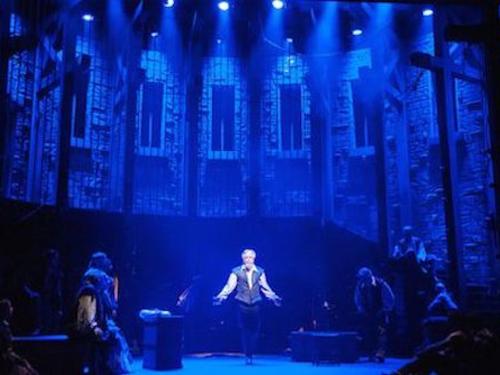 Man of La Mancha is fantastic! Its a show for all ages and all types of people. Starring one of Barrington Stage's Associate Artists, Jeff Bridges (Don Quixote), Man of La Mancha tears at your heart strings. You'll fall in love with the characters - and their stories - so deeply, you won't realize it's been an entire hour and fourty-five minutes when it ends! Everything about the performance is beautiful. The set is beautiful and intriguing; it draws the audience into the world of the play where actors dazzle you with riotous jokes, elegant and sensual dances, and unbelievably catchy music. You'll love it!

So leave the movie theatres behind (you can find them anywhere), and come celebrate the 50th anniversary of Man of La Mancha - the "Impossible Dream" Musical - at Barrington Stage Company in Pittsfield, Ma. Its just a short drive away from the fabulous Yankee Inn in Lenox, Ma.

DATES: June 10 – July 11
SHOWTIMES: Tues/Wed at 7pm; Thurs-Sat at 8pm, Sun at 5pm, Wed/Fri matinees at 2pm (excluding June 10 & 12).
VENUE: Boyd-Quinson Mainstage
WHERE: Boyd-Quinson Mainstage, 30 Union Street, Pittsfield, MA 01201, USA
TICKETS: Tickets start at $20; Low Priced Previews June 10-12 are $15 & $20.
Book by Dale Wasserman
Music by Mitch Leigh
Lyrics by Joe Darion
Music Direction by Darren R. Cohen
Choreography by Greg Graham
Directed by Julianne Boyd
Man of La Mancha is sponsored by Cynthia and Randolph Nelson and is sponsored in part by Bonnie and Terry Burman and The Feigenbaum Foundation.
Find out more at http://barringtonstageco.org
Box Office
Phone: 413-236-8888
Fax: 413-499-5447