Scenic Drives in the Berkshires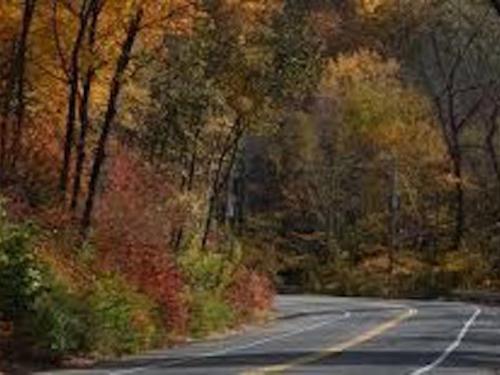 The Berkshires are a beautiful place. Living here, I tend to take the spectacular views for granted. I recently began to go on long scenic drives, and thought I should share some of my more recent favorites.
Route 7 North: To get on route 7 simply drive out of the parking lot. Personally I like traveling north on 7, and some of the best views are between Lanesborough, MA and the Vermont border you can easily drive this road for 2 hours north and have nice scenery.
Route 20 West: Like route 7, route 20 is just out our driveway. As you head left out of the parking lot, and take a left on to west Housatonic st. (continuing on 20) the view is mostly city. Follow the road past Hancock, and becomes a very scenic drive in to New York. If you Follow 20 out for an hour or so, you end up running into Albany, New York.
Route 41 South: Getting to route 41 can be a bit difficult, so ask for directions at the desk. However, the road is very rewarding. Route 41 will take you down through Great Barrington, Egremont, and Sheffield.
The Skyline Trail East: This is by far my favorite scenic road, but is also difficult to get to. It runs between Hinsdale and Huntington, MA. Feel free to ask at the front desk the easiest way to get to the skyline trail, and enjoy the nice newly paved road to nowhere.