The Best Coffee In The Berkshires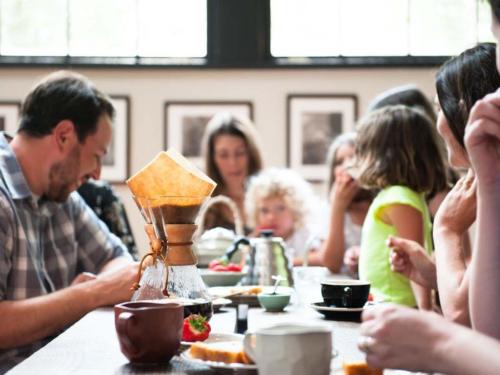 Small coffee shops flourish in Berkshire County. There's nothing quite like sitting outside a café after a day of summer shopping, iced coffee in hand, or enjoying the beautiful fall foliage with a group of friends and a perfectly-steamed cappuccino. Every local town has its own coffee shop and sometimes two or three, and many have been in business for years.
Six Depot Roastery and Café is a newcomer to the scene, but it's quickly becoming recognized as one of the finest cafes in the region. Why? Start with the fact that Six Depot is not only a café but a coffee roastery as well. That's right – the coffee you order there and the beans you take home with you were roasted the very same day or the day before. There are always several varieties ready-to-serve, and any variety in stock can be prepared for you as a pour-over or a Chemex pot. You can see the roaster itself, which looks and sounds a little like a small locomotive engine, churning away behind the counter, and the smell of a fresh batch wafts all the way to the edge of town. There's no better place to appreciate coffee in the Berkshires, and owner Flavio Lichtenthal is always eager to discuss the technical side of coffee preparation. Any one of the friendly staff will be happy to make a recommendation from one of their ever-changing supply of dozens of varieties of individually-sourced coffees.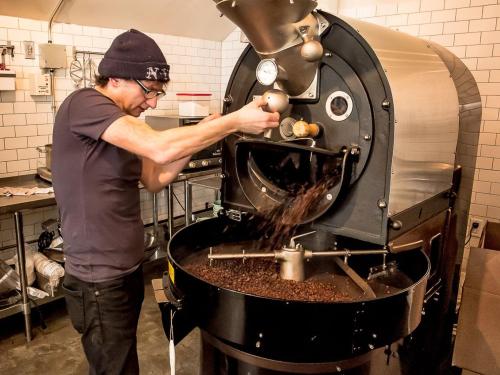 If that and the delicious menu of fresh salads, homemade soups, grilled paninis and more (including gluten-free fare) weren't enough, Six Depot is also an art gallery in its own right, with new work going up at least every month and special events planned all year long. The front café, where orders are placed and food is prepared in the open kitchen, hosts small art pieces on the walls around the modern décor and books on coffee. Walk past the large selection of teas, coffee beans and coffee-preparation apparatus for sale, and you'll be transported into a spacious, sun-soaked gallery curated by Flavio's wife, Lisa, a lifelong designer herself. The work displayed is available for purchase through Lisa as well.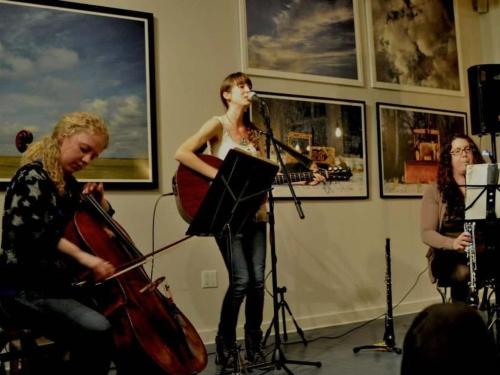 In the summer, Six Depot opens its large front patio, with several tables (for larger or smaller parties), where you can enjoy a delicious and unique iced cold brew (a specially-prepared, smooth, cold-water-brewed coffee beverage) with your meal. And in the winter, the wall-high gallery windows let you sit with your back to the sun without catching a cold!
Six Depot is located at 6 Depot St. in the small town of West Stockbridge, MA. It's about 10 minutes over the mountain from historic Lenox, and well worth the winding drive through the woods. Visit their website at www.sixdepot.com for more information on upcoming events or to preview the menu.