Stockbridge Bowl - Great Swimming in The Berkshire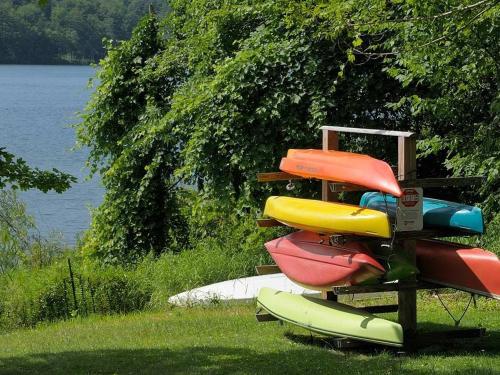 The Stockbridge Bowl is one of my favorite places to stop and visit in the summer time, and one of the prettiest views in the Berkshires. Its original name was Lake Mahkeenac, and is about 50 feet deep and comprises 372 acres of water. There is a causeway on the east shore, which is where I like to stop by when driving through on my way to South County. It is a great spot to check out if you are just passing through or if you wanted to do a little bit of fishing.
On the West side of the Stockbridge Bowl is a public boat ramp. Many people take canoes and kayaks in the bowl and enjoy the water with the beautiful surrounding views. Swimming at the boat ramp is forbidden. The canoe part of the Josh Billings race is launched from here and the Mahkeenac Boating Club is just south of the boat ramping, which is a very active private boating club.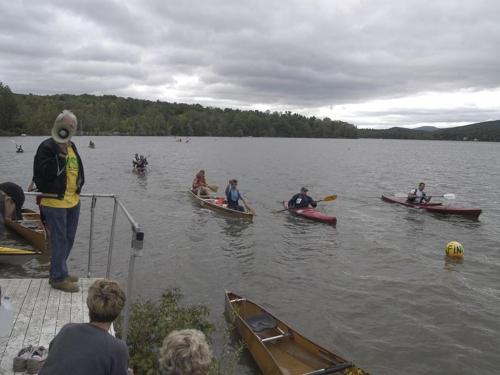 If you were interested in just swimming in the Bowl, there is a spot called Town Beach. If you were to just follow past the causeway towards South County, it is on the right hand side. It is one of my favorite spots to go after work in the summer. It is sort of a hidden gem, with a large parking area and very clean well kept land. There is a lifeguard tower and a swing set too along with picnic tables. If you aren't afraid to swim out a little farther than where your feet touch, there is a dock with a small latter that you can swim to and then jump off.
Historic, fun, and yet another great place to visit in the Berkshires, either come swim in our indoor or outdoor pool here at the Yankee Inn, or check out the Stockbridge Bowl!