Visit the luxurious Canyon Ranch Spa!
By Danielle Goulet
Looking for the perfect destination for a little rest and relaxation, complete with beautiful scenery? For an unforgettable experience during your stay at The Yankee Inn, we highly suggest a trip to the Canyon Ranch spa right here in Lenox, MA. While at Canyon Ranch, your health and wellness is their primary concern, they have many options available to you to ensure you receive the proper treatment. The mission statement for Canyon Ranch explains the concept of SPA should be a Specialized, Personal, Adventure and this is exactly what guests experience during their visit.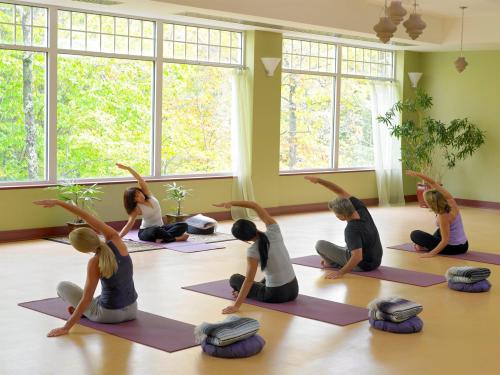 Pick from hundreds of specialized programs, with health and fitness as a priority, and create a schedule which best suites you! You will also have access to top tier, health professionals, who are there to assist in anyway, and answer any questions you may have during your stay. I recently also learned that during the spring months, Canyon Ranch offers visitors guided hikes throughout the surrounding Berkshire Hills. What a perfect way to finally get outside, get some fresh air, and a bit of exercise! Then after, a hike with beautiful scenery, come back inside the breath-taking resort, have a delicious gourmet prepared meal, and choose one of the many massage treatments available.
Canyon Ranch makes it their priority to ensure that its guests live their lives to the fullest by creating a well-balanced lifestyle sure to bring sheer joy and pleasure. It has definitely been a long, tough winter this year, so take some time for you, and rediscover total rejuvenation and refreshment. Canyon Ranch is located at 165 Kemble Street, in Lenox, MA, 01240.
For more information call: (413) 637-4100, visit their website: http://www.canyonranch.com/lenox, or visit their Facebook/Twitter/Pintrest pages.