The Details: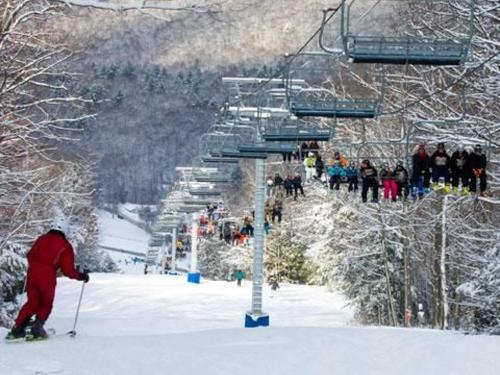 1 Night / 2 Days

This Midweek Package Includes:
2 Weekday (Monday-Friday) Lift Tickets to Butternut
The Rules:
Package can be booked Sunday - Thursday, during non-holiday periods (see holiday dates below).
Lift Tickets within this package are valid for skiing Monday - Friday
Package cannot be combined with any other discount or package
Applicable for ski season 2017-2018
8his package can be booked over the phone or online.
Package is not available on the following dates:
Butternut's Holiday Periods:
Christmas Week Holiday: Dec. 23, 2017 - Jan. 1, 2018
Martin Luther King Weekend: Jan. 13 - 15, 2018
President's Week: Feb. 17 - 25, 2018
How To Book This Package Online:
Click "Book Now" button below.
Select the desired dates of your stay and # of adults.
Under Butternut Midweek Ski & Stay Package, review details & click "select & go to rooms" button.
Select desired room type and finalize reservation details. You will be asked to schedule a specific date to complete the package. Select the date you expect to ski. If you're not sure, simply select your arrival date.
Did you find us on SkiButternut.com?
Here's an explaination of the www.skibutternut.com midweek ski rates:
The web Midweek Ski & Stay Deal rate of $59 is our lowest per-person, per night rate and is based on double occupancy (2 person minimum.). The lowest rate rate applies to our Economy Queen room.